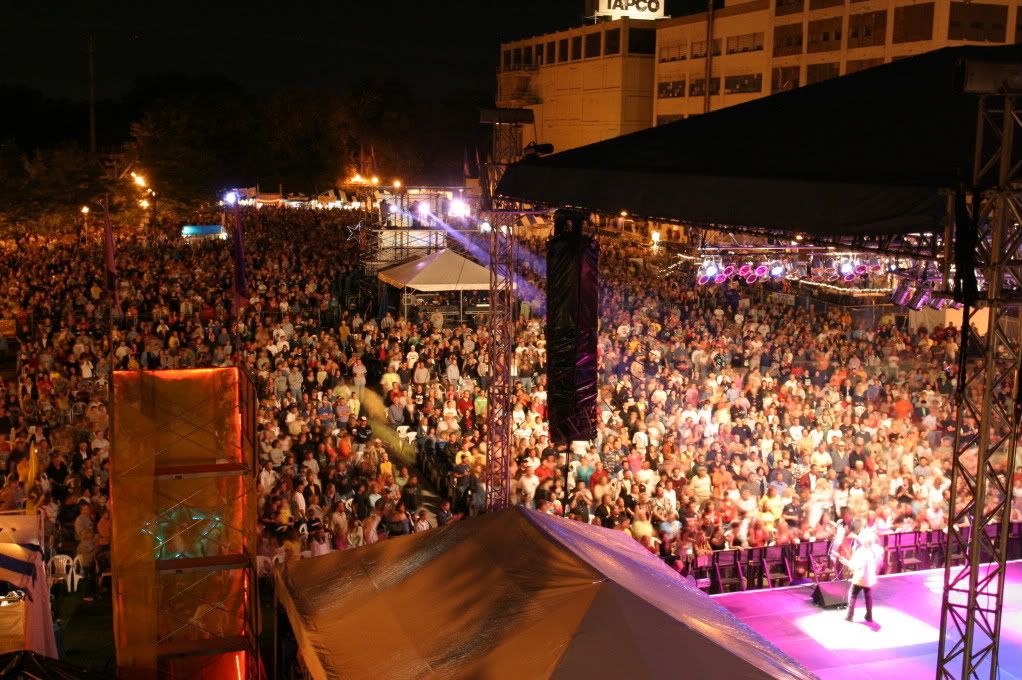 Be a part of the exclusive members only Backstage Club! Available to only 200 members each year!
Club members can let loose and have a great time with complimentary food from some of Rockford's finest restaurants, comfortable seating, and a full cash bar. Plus, it's the "closest place to the stars" on the Schnucks Great Lawn stage where you'll get a "birds-eye view" of the Schnucks Great Lawn headliners. Limited membership packages are available for $165. Each package includes two festival admission passes, full access for two all weekend long, food samplings, give-a-ways and much more.
Purchase your membership today, before they are all sold out! Call 815-964-4388 or visit our store. We look forward to seeing you there!

Experience the Best View in the House in the VIP Bacardi Cabana Club!
You are going to love having the BEST SEATS IN THE HOUSE when you join Bacardi Cabana Club. An amazing VIP experience, this  club gives you access to A PRIVATE RAISED AREA IN MIDST OF THE SCHNUCKS GREAT LAWN RESERVED SEATS for all four nights! The Bacardi Cabana Club offers nightly hors d'oeuvres, a private cash bar, free parking (for All Access Members), and the best view of the Schnucks Great Lawn Performers! Membership  is $135 for all four nights or $50 per night. NOTE: SINGLE NIGHT MEMBERSHIPS ALLOW ACCESS ONLY TO THE SPECIFIED NIGHT ON THE SCHNUCKS GREAT LAWN STAGE.  Call 815-964-4388 to purchase. Hurry because only a limited number of memberships are available.
Schnucks Great Lawn Skybox 

Looking for a private party on the Schnucks Great Lawn??? Reserve your very own VIP Skybox!

Enjoy the Schnucks Great Lawn Stage in our exclusive VIP skyboxes where you and your closest 40 friends and family members can have your very own private party with food, drinks, and an exclusive view of the performers on the Schnucks Great Lawn Stage! For more information, please call and talk to Frank at the On the Waterfront, Inc. Office at 815-964-4388.